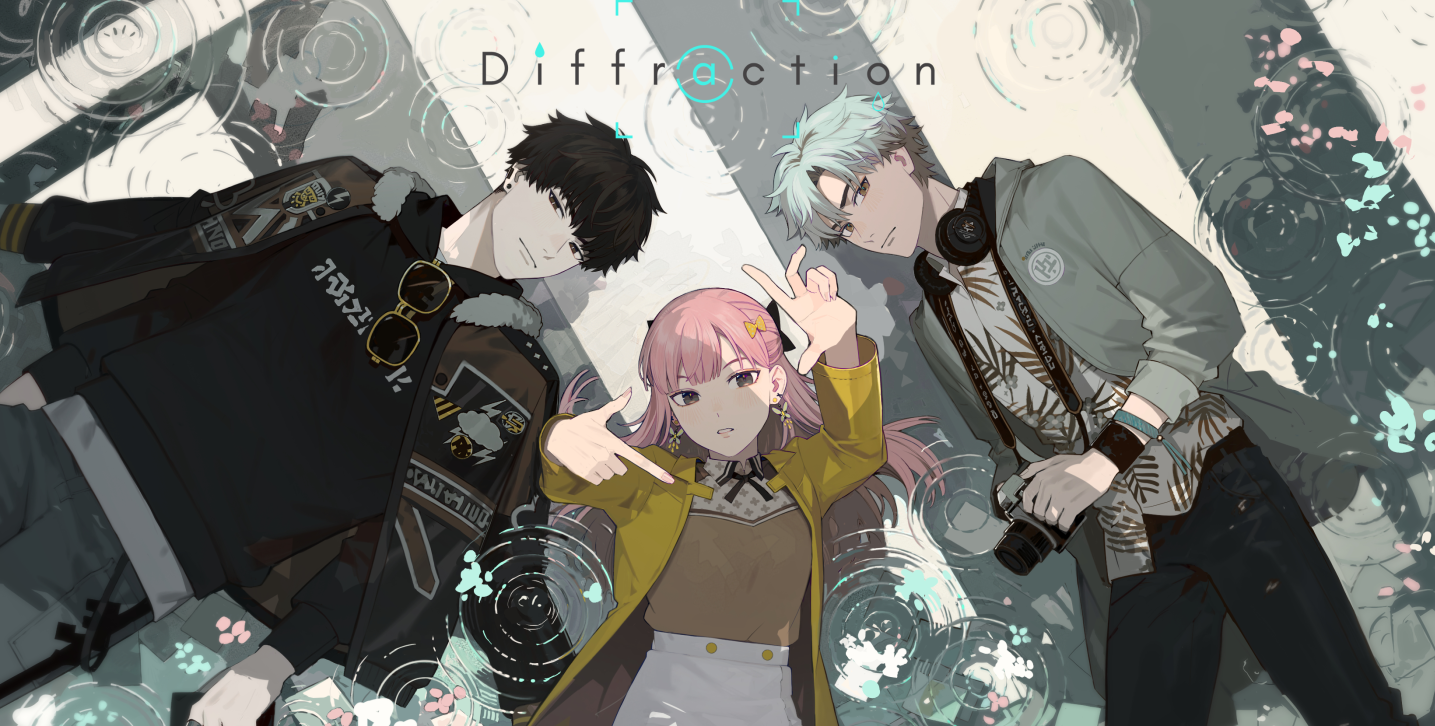 Diffraction (Demo)
A downloadable game for Windows, macOS, and Linux
「 Everyone called it a pipe dream — and they were right. 」
Being a photography-based influencer was the goal, but everyone called it a pipe dream - and they were right. A "failed" career, no job, no money, and a mountain of debt, April ends up moving back to her rainy small town. But even a small town has some doors for opportunity if these two boys can give April her last shot at her dreams. She can use them.
───────── ◈ ◈ ◈ ─────────
A quiet intimate story of how photography changed the lives of three people in a rainy small town and the paths in life they took with it.
---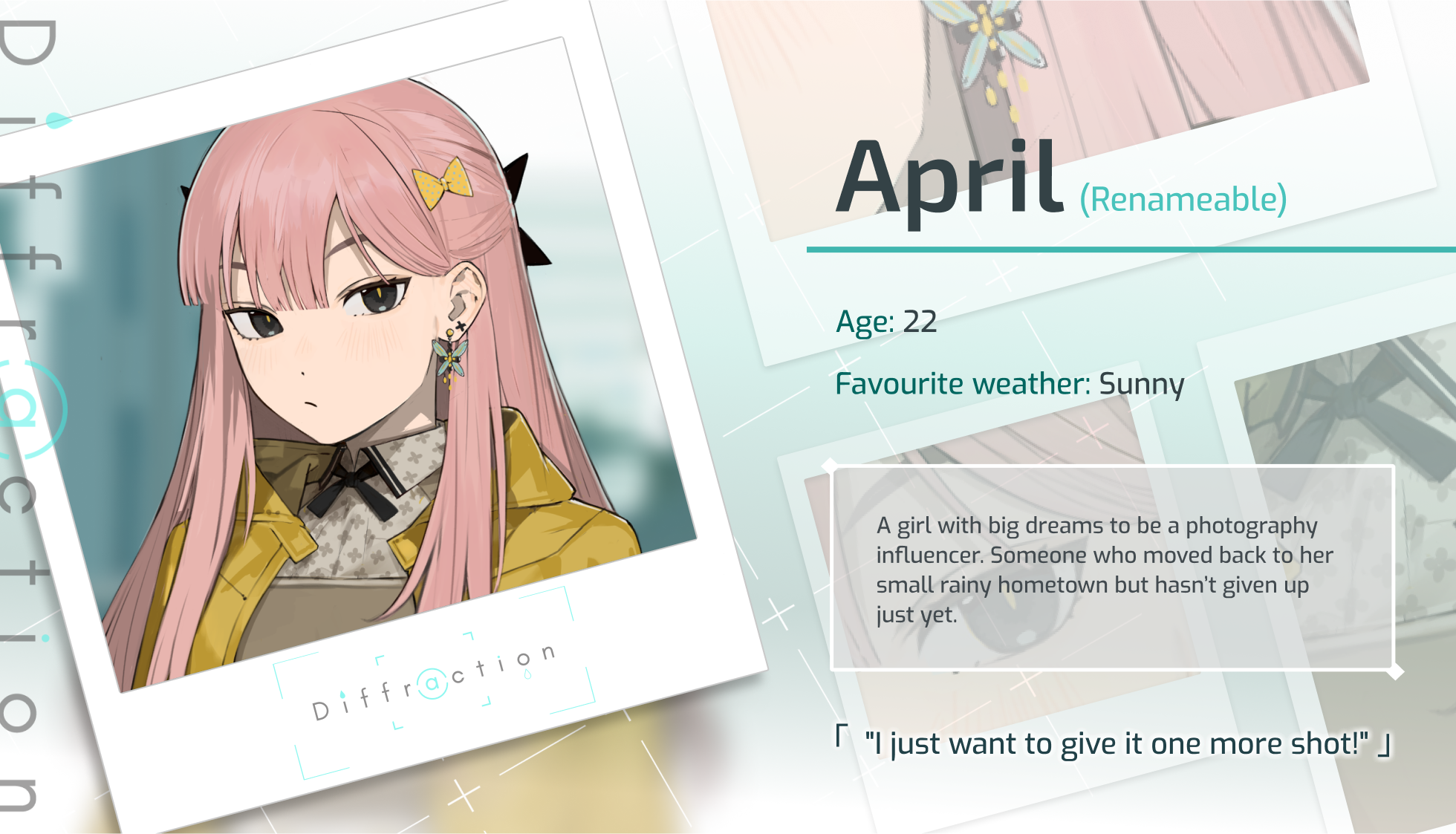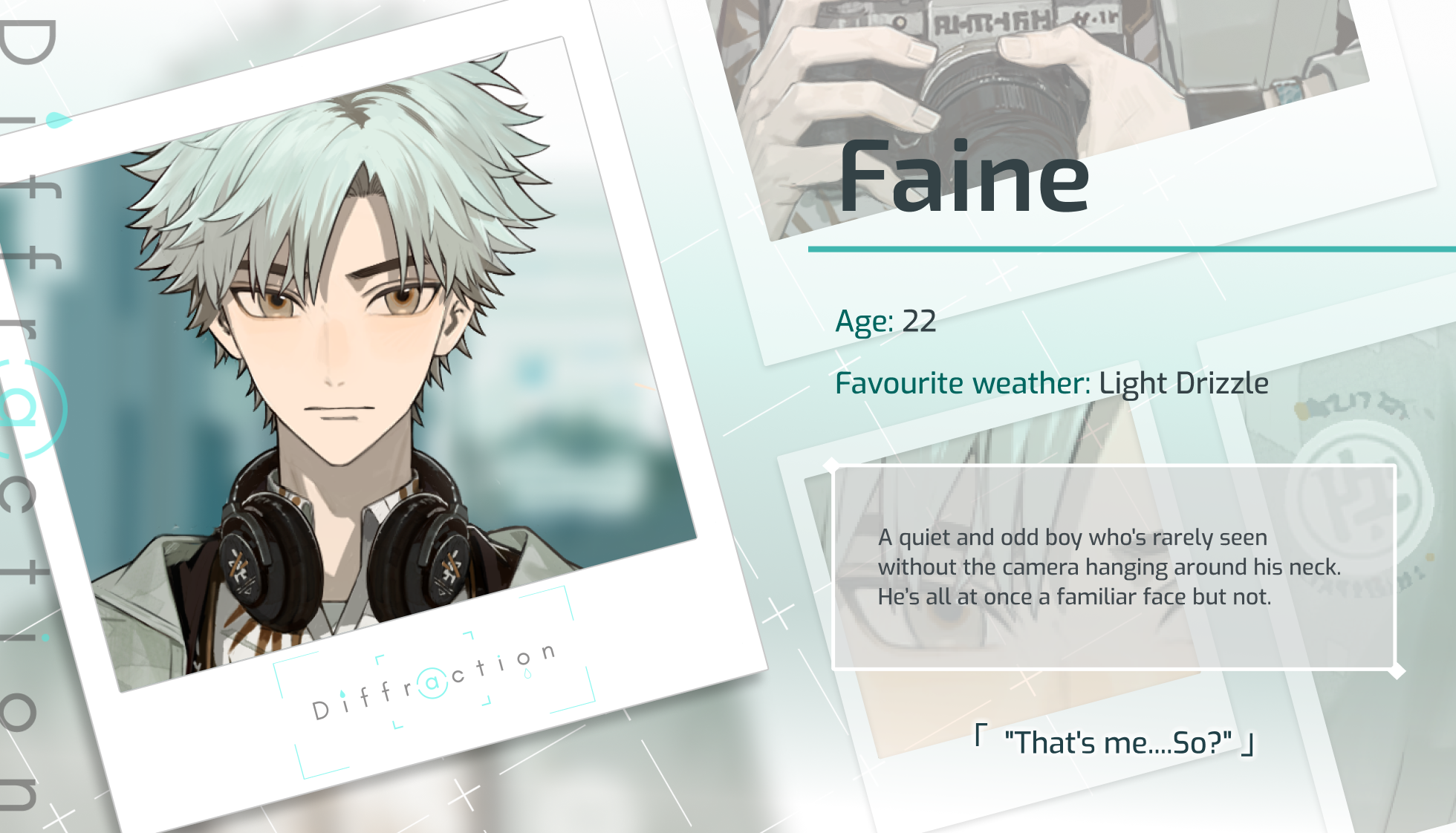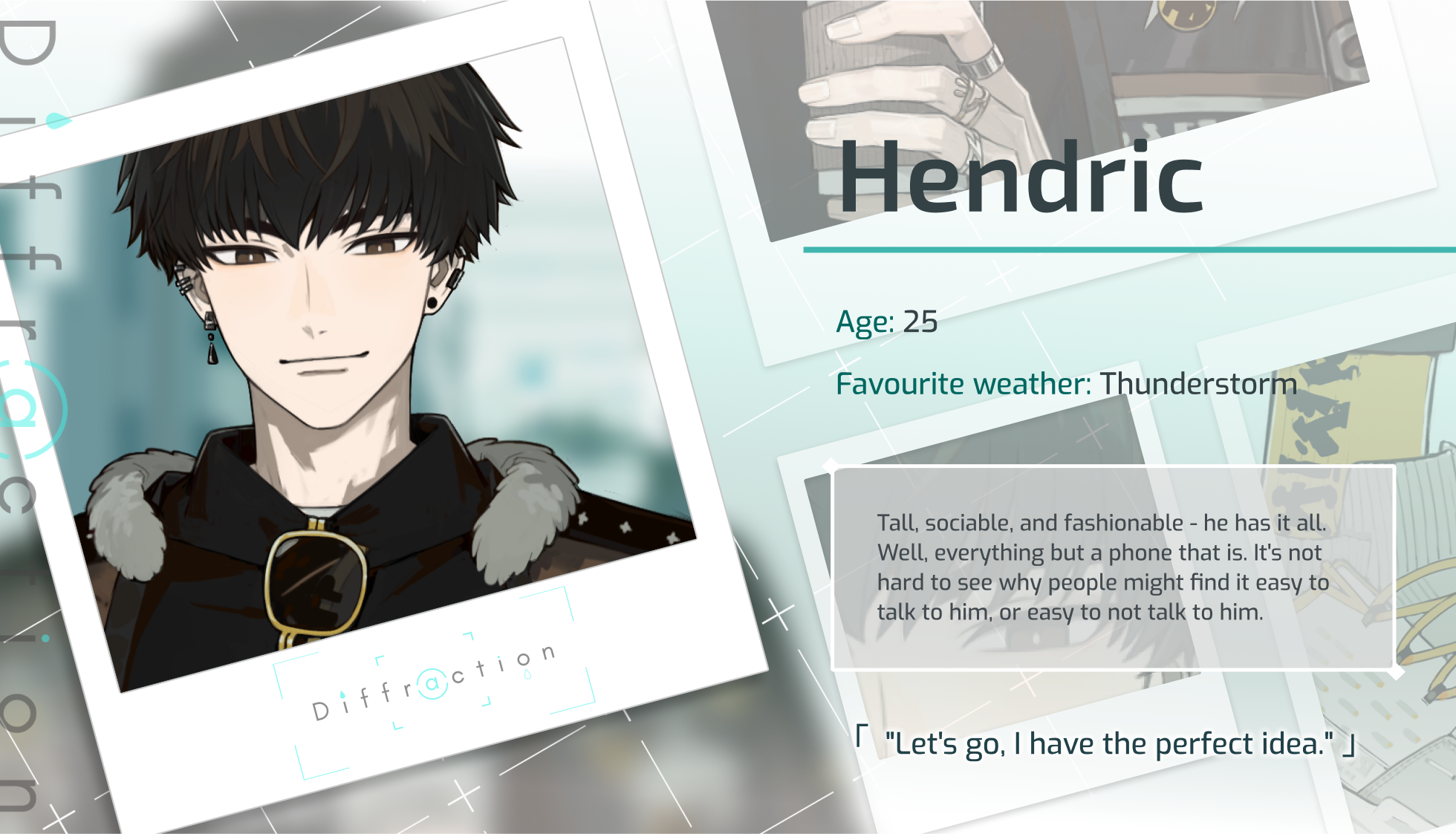 ---
Approx. 1 hour of gameplay for a single play through
~27k words of total content
3 CGs and 11 mini CGs
12 original music tracks
---
Mell - Project Lead, Writing , Coding
Shikama - Art (Characters, CGs, BGs, Promo), Writing
Renerie - GUI/Promo Assets, Coding
CYKoibee - Music Composition, SFX
Special Thanks To:
puchidesign - Logo Art
JunbugP - Trailer/Opening Song Composer
Rae - Trailer Video/Animation
CC SFX and BG Model Creators - Attributions and credits included in game text file

---